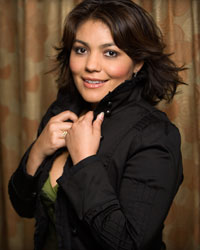 Soprano Ailyn Perez makes her Company debut with us in March singing
Romeo and Juliet
alongside her husband tenor Stephen Costello. She's also making an important solo recital debut in the UK this weekend.
Ailyn sat down with BBC radio this morning to talk (and sing -- oh, what glorious singing).
Ailyn appears just before 1 hour, 28 minutes.
March can't come soon enough.
A special Aria Serious Cupcake to reader Linda Ginsburg who originally told us of this story. Awesome find!