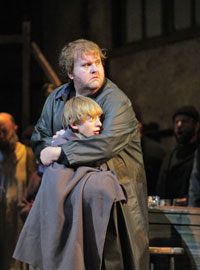 Peter Grimes
is here, and it arrived with a fury.
Reviews are starting to appear and they do this one justice. And I'm not just saying that. I love opera but this one is something incredibly special. And one I want to see again and again and again.
So there you have it. Still not yet convinced that you need to see Peter Grimes?
All tickets are $50 / $25 for remaining performances.
- Edward